There are paints, brushes (and of course overalls) for all children at Anglia School and our children have regular opportunities to create their own artwork to take home with them, again related to the theme of the moment.
Children shapes  
Have children lie on the floor on top of a large sheet of paper.  
Draw around each child.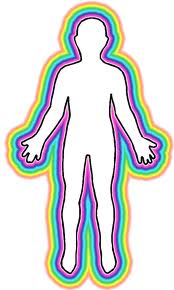 Give the drawings to each child along with some colouring pens, crayons or paints.  
Have children draw on clothing and facial features and personalise their images.  
Things to do with your children shapes:
- Cut them out and line them up along a wall
- Post them in the windows looking inwards/outwards
- Use the images for language of description (facial features, height, size, colours), comparisons, character description.  
Remember! We do art EVERYDAY at Anglia School!